International Speaker | Leadership Behavior Expert | Author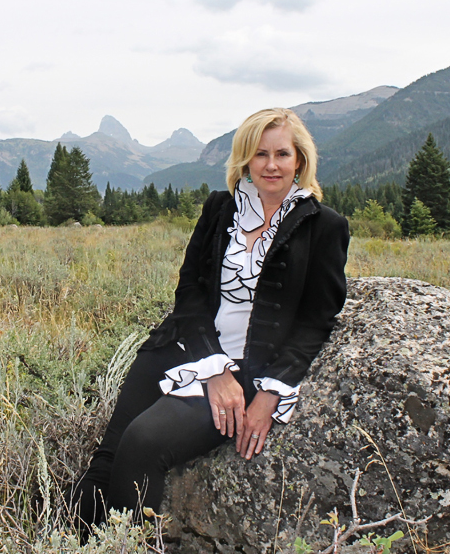 With her roots in the ranches of the American West, Daina Middleton does not lack for grit. Throughout her career, she used this grit, along with grace, to forge her own path to become an accomplished executive and thought leader in global marketing. During her 16-year tenure at Hewlett-Packard, Daina led Global Advertising for the Imaging and Printing Group where she pioneered digital marketing. She went on to become Global CEO of Performics, the largest performance marketing company in the world, and most recently ran Global Business Marketing at Twitter. She is now an organizational transformation expert, executive coach, and international speaker.
With three decades of hands-on business experience as a proven leader and CEO, she currently works with executives from large and small companies who seek to take their business to the next level and understand the importance of leadership development that accompanies success. While Daina works with both men and women leaders, she provides a unique program specifically designed for women seeking to take their leadership from ordinary to extraordinary. Throughout her career, Daina has been an advocate for women believing in a need for women and men to have a more inclusive and practical approach to working together.
Middleton has authored two books, her most recent, Grace Meets Grit: How to Bring Out The Remarkable, Courageous Leader Within (Bibliomotion, 2016), written to drive actionable behavioral change for women in the workplace, and before that, Marketing in the Participation Age: A Guide to Motivating People to Join, Share, Take Part, Connect, and Engage (Wiley, 2012).
Through her speeches, Middleton addresses audiences across the globe on both leadership effectiveness and innovative marketing practices. Her appearances include Social Media Week, ad:tech, WOMMA, Google, 3% Conference, VideoNuze, and iMedia. She is known for her warm, personable style that immediately engages and inspires her audiences.
Middleton's work has been published in Forbes, Fast Company, The Huffington Post, Ad Week, and she has appeared on CNBC. She has been named one of Mobile Marketer's Mobile Women to Watch, and in 2013 received the Gold Stevie® Award in the Executive of the Year – Advertising, Marketing and Public Relations category, in the 10th annual Stevie Awards for Women in Business. Middleton also serves as a director on the boards of Marin Software and Healthwise.
She loves the outdoors, fly-fishing, cross-country skiing, and horseback riding. Her work and family have her traveling often between California, Wyoming, and Idaho.