Global Marketing Expert | Author | Speaker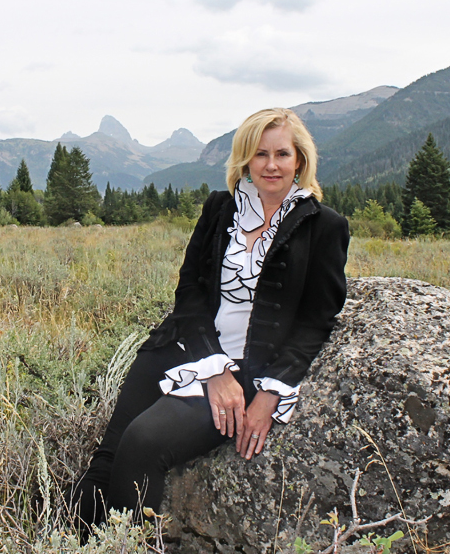 With nearly 30 years of marketing and executive leadership experience, Daina Middleton is a sought-after thought leader and speaker. Middleton is the CEO of Ansira, the industry leader in Brand2Local marketing. She's worked across virtually every category imaginable, and with iconic brands such as Nestle, Verizon, Coca-Cola, Microsoft, Bose, Kohl's, Toyota, and Singapore Airlines to name but a few, and managed teams in 40 countries.
With her roots growing up on ranches of the American West, Middleton has plenty of personal experience with grit. Throughout her career, she found that leveraging grit, along with grace, enabled her to forge her own path to become an accomplished executive and thought leader in global marketing. During her 16-year tenure at Hewlett-Packard, Daina led Global Advertising for the Imaging and Printing Group where she pioneered digital marketing. She went on to become Global CEO of Performics, the largest performance marketing company in the world, and then ran Global Business Marketing at Twitter. Following her work at Twitter, she coached executives, helped organizations drive change, and began speaking internationally. Most recently, her work as the CEO of Ansira has earned her praise in Forbes and,  a spot on MarTechExec's "50 Women to Know in MarTech" list.
Daina has also been named one of Mobile Marketer's Mobile Women to Watch, and in 2013 received the Gold Stevie® Award in the Executive of the Year – Advertising, Marketing and Public Relations category, in the 10th annual Stevie Awards for Women in Business. Middleton currently serves as a director on the board of Marin Software. Her work has been published in Forbes, Fast Company, The Huffington Post, Ad Week, and she has appeared on CNBC.
She loves the outdoors, fly-fishing, cross-country skiing, and horseback riding. Her work and family have her traveling often between California, Wyoming, and Idaho.
Books
Middleton has authored two books. She wrote her most recent, Grace Meets Grit: How to Bring Out The Remarkable, Courageous Leader Within (Bibliomotion, 2016), is designed to drive actionable behavioral change for women and men in the workplace and to start a new conversation around gender. Her first book, Marketing in the Participation Age: A Guide to Motivating People to Join, Share, Take Part, Connect, and Engage (Wiley, 2012), is an examination of her experience in performance marketing that drives actions by harnessing engagement.
Speaking
Through her speeches, Middleton addresses audiences across the globe on both leadership effectiveness and innovative marketing practices. Her appearances include Social Media Week, ad:tech, WOMMA, Google, 3% Conference, VideoNuze, and iMedia. She is known for her warm, personable style that immediately engages and inspires her audiences. Her speaking style has been called "compassionate and pragmatic," "highly compelling," and "powerful."
Learn more about Daina's speaking availability.